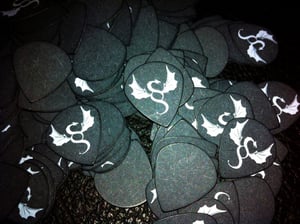 £

2.00
The brand new customised Sorcerer's Spell picks featuring the signature dragon logo from InTune guitar picks. High-grade picks with print designed not to fade. InTune guitar picks are used by many top artists including Black Sabbath, Symphony X and many, many more.
Perfect for shredding!
1 order includes 3 picks.